TRIBUTE BANDS
Need a dependable bass dep for your tribute band? Whether it's to cover an adhoc gig or more as permanent dep resource, see how I can support your act.
How Can I Help?
DEPENDABLE BASS DEP RESOURCE FOR YOUR TRIBUTE OR COVER BAND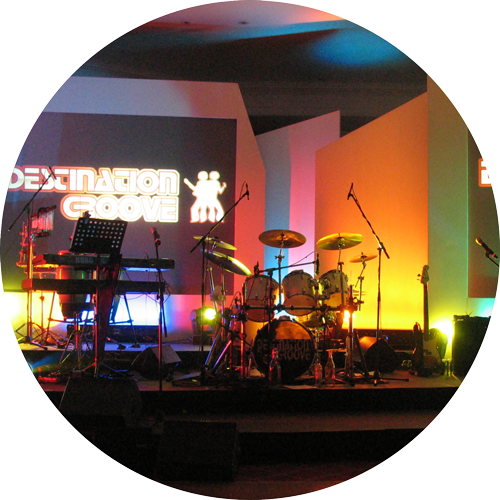 Preparation
Confidently performing on the day only comes from good preparation. Therefore I'll work with the band to fully understand set structures and diligently learn the detail of the music to get up to speed quickly and effectively.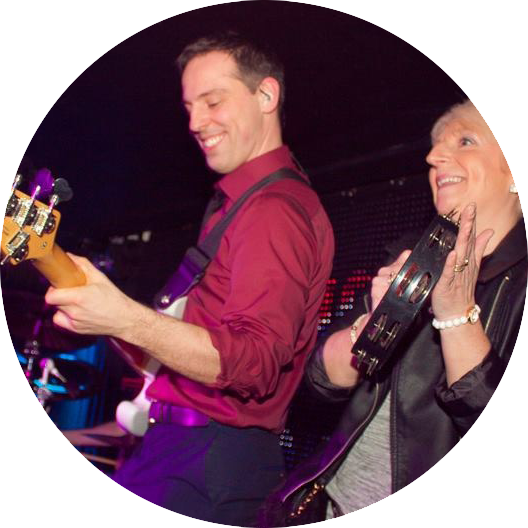 Performance
It's not just about playing the songs, but it is all about the performance. I'll aim to interact and connect with the band members and the crowd to ensure the audience receives an engaging and seamless experience.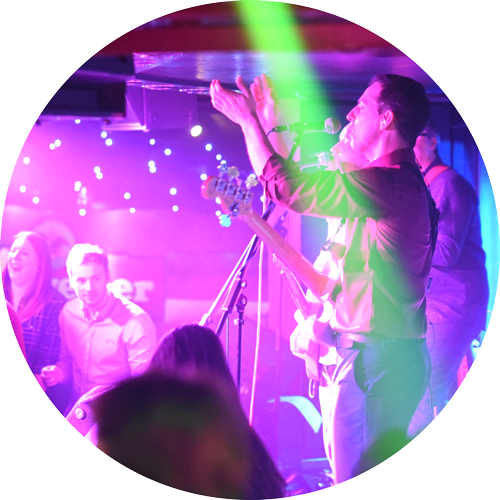 Collaboration
Like for any permanent member of the band, its not just about turning up and playing the songs. I have a responsibility to play my part before and on the day to ensure everything runs smoothly.
Firstly a really warm welcome to my website.  I'm a semi professional bass player and musician based in Berkshire with many years of experience performing, managing and depping with bands across the South of England and further afield.  I provide a friendly and professional bass dep resource for tribute and cover bands bring the addition versatility to provide backing vocals, synth keys bass or double bass where required.
Whilst I'm available to take on adhoc dep gigs, my main focus is to partner with a number of quality bands to provide a more permanent dep resource.  Essentially my aim is to provide you with a 'Ready To Go' resource that you have absolute confidence in.  
In addition to bands, I also partner and work alongside a number of fellow bass players, to provide options when they cant make a gig for any reason.
Feel free to browse the site to get a better feel for what I'm about and what I could offer you.  Thanks for visiting and I look forward to working with you!
Confidence to call on a 'Ready To Go' bass dep resource whenever you need it
If you're running a tribute band, especially in the current environment, it's likely you'll be wanting to make the most of every opportunity that comes your way.  You rely on the availability of everyone in the band to make it happen.  However with conflicting commitments it's not always possible.  In addition, especially with the tribute market, it's essential that you're able to deliver the detail of the music and performance that crowds come to expect.  Therefore it's often a tricky and stressful experience bringing in deps, who may or may not be able to deliver that authenticity and quality you require.
Having previously managed a successful tribute band, I've had first hand experience and a unique insight into what's expected.  Therefore whilst I'm comfortable covering adhoc gigs, my main focus is to partner with specific tribute acts to offer an ongoing 'Ready To Go' resource for them, whenever they need it.
However what I bring to the role, which you'll see playing out in the recommendations, is a true focus on the detail and getting the preparation right so that I can deliver with real authenticity.  However getting this right takes a great deal of time and study.  See below for how I have set myself up to be ready to support you.  In addition I bring a friendly, proactive attitude that helps to remove stress, build confidence across the group and quickly establish myself as part of the team.
Your 'Ready To Go' Resource
Learning all the material and studying the detail of the music and performance takes a great deal of time and effort.  Over the last few years I've made the investment to study the back catalogues of some of the most popular acts in the tribute world.  Therefore I'm perfectly placed and ready to work with you.   
To give you a better understanding of my experience, commitment and attention to detail, I've put together dedicated pages for the bands listed above.   These have YouTube examples of my playing plus live footage from tributes bands that I have supported by either managing or providing ongoing dep cover.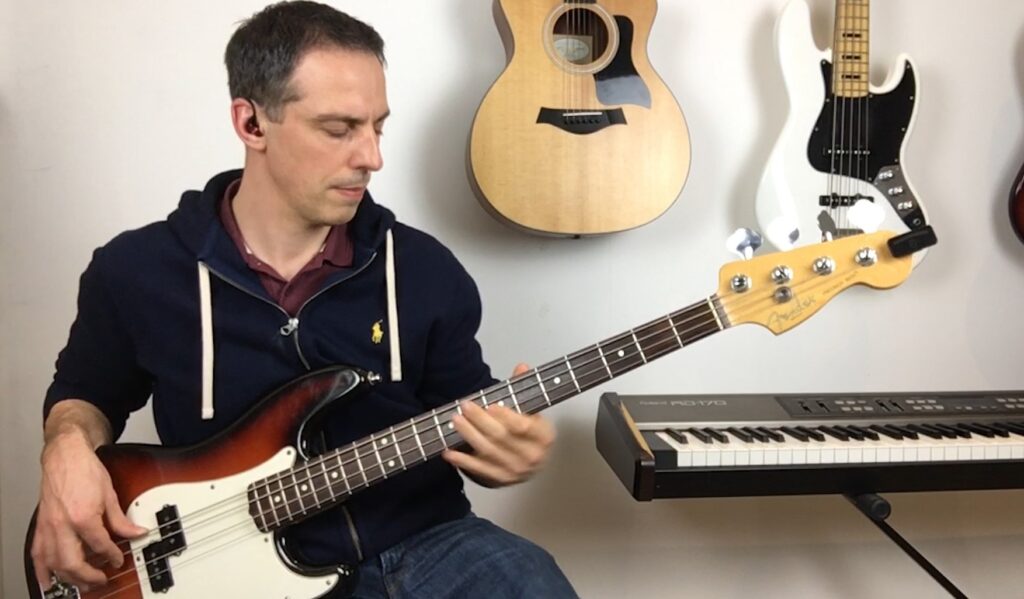 Chris has fitted in very well as our regular Bass Dep for Elvis In Trouble. His confident demeanour, attention to detail and conscientious approach means that not only is he easy to work with but also brings value by ensuring we remain authentic. We have no hesitation using Chris or recommending him to other opportunities.
Darren Boyce
Elvis In Trouble
I have worked with Chris in a couple of bands and have always found him to be an excellent and reliable dep. He always learns the material and comes to gigs well prepared. Chris is a great person to have in band with his positive attitude and attention to detail. I would have no hesitation in recommending him!
Juanita Wilson
Elvis In Trouble
If you're a band leader of a function or party band, you'll be able to identify with the challenge of having to deal with band member unavailability.  Whether it's something that's come up last minute or a member not being able to cover the volume of work you are bringing in, both can lead to a loss of opportunities which can be frustrating for other band members.  You need another option.
I provide a friendly and professional dep bass resource for cover bands, either covering adhoc gigs or more permanent job shares with the regular bass player.  Having managed, played and depped in many bands from rock, to pop, soul, funk and disco, I've built up and documented an extensive catalogue of music.  So even if timelines are tight and rehearsals are not possible, I'll be confident to get up to speed quickly with minimal fuss, whilst always maintaining the detail of the music.  In addition to the bass, I can also provide backing vocals where appropriate.
Ultimately I aim to take away the stress from bringing in a dep, allowing you to make the most of opportunities and focus on enjoying the gig!
My band General Do One gigged with Chris for the first time last year on a very last minute booking that our bass player couldn't make. Being last minute there was no rehearsal however Chris took the time to talk through the set list with us demonstrating how well he had already prepared even at such last minute. The discussion was effortless, very positive and he communicated with all members of the band brilliantly in a busy noisy pub. His preparation showed very clearly when we played our set, he was absolutely note perfect alongside providing backing vocals which strengthened the sound. He had a clear understanding of levels, adapted quickly to our ways of playing certain songs, and very much looked like he was having fun with the band and the crowd. As I'm the drummer and leader of the band it gave me a lot of pleasure playing a gig with someone that professional….. a highly enjoyable and fun gig was had by all the band. We could not recommend Chris enough, we hope to see him again very soon!
Chris - Band Leader
General Do One Band
I have had the pleasure of working with Chris on a couple of projects where he has provided superb bass and backing vocals.

I would highly recommend Chris if you're looking for a competent, professional musician who is also a genuinely nice guy! Definitely one of the best bass deps we've had and look forward to working with him again for sure.
Tanya Watts - Band Leader
Good Times Five
SUPPORTING FELLOW BASS PLAYERS
"Reassuring to know I have a reliable bass cover option when I can't make a gig for any reason"
In addition to supporting tribute and cover bands, I work directly with a number of bass players, providing back up support for them whenever a gig cannot be covered. 
If you'd like the insurance of having a dependable resource to cover any of the bands you play with then please give me a shout.  Rather than reacting when a gig arrives, I'd be keen to work with you upfront to learn the sets and act as more of permanent 'ready to go' resource for you.
Also I'm keen to support the broader bass playing community by sharing a wealth of sheet music transcriptions I've captured over the years.  Click below to view the collection and download the PDFs.   I'm also happy to provide a transcription service if you need a bass line written out.  Please contact me for further details and discuss your needs.
If you are interest in what I can offer and feel I can support you or your band in anyway then I'd be delighted to connect with you.  Please feel free to drop me a message or give me a call anytime so we can discuss your needs.  I look forward to hearing from you!