Want to understand more about me, my depping philosophy and how I look to work with bands?
As a self taught musician, I started my musical journey on keyboards and guitar and progressed to bass, playing in a number of local original bands.  After being asked to stand in for a local function band, I made the switch to covers and never looked back.  Establishing myself as a bass player within a successful function band, I quickly took on more responsibility as the musical lead as well as taking an interest in the marketing side of the band.  This developed into me taking on the band leader role for a number of successful acts including a 70s disco band, a Jam tribute and a number of function/party bands, playing public, private and corporate events across the South of England.  Having the opportunity to build and grow a number of bands from nothing along with the experience of working directly with clients and agencies has given me the perfect insight into customer expectations and what needs to be delivered.
Whilst I've spent most of my time as a band leader and musical director, I've also depped with numerous local bands and had the opportunity to perform regularly in a couple of bandaoke bands helping me to build a large repertoire of music, playing and performing a breadth of genres.
As well as the musical and organisational, I also have a strong technology background and have taken a keen interest and developed skills in numerous other key areas.  This ranges from live sound engineering, audio recording, video production and lockdown live streaming.
The challenge of playing with other musicians and experiencing more varied situations has been the main inspiration to move from being a band leader to focus more on the depping side.  However the buzz or me still comes from working as a team, creating great music and watching audiences enjoying themselves.  It's a privilieged position to be able to entertain like this so regardless of the music being played as long as people are enjoying it….so am I!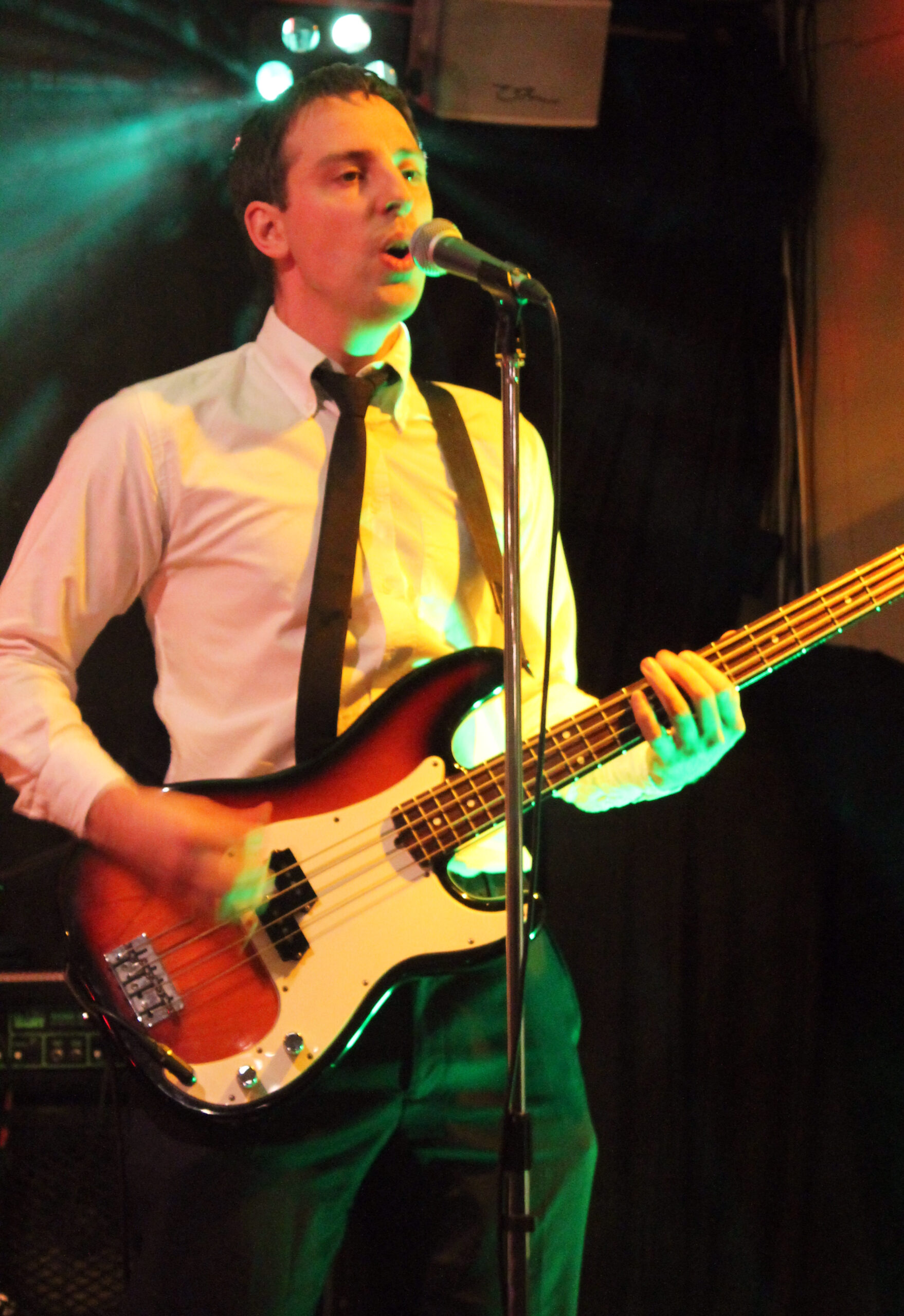 After working with dep musicians in the past as a band leader, I've gained a clear understanding of the role and what is required to support bands and their clients effectively.
I know from experience that having to draft in a dep to cover can be a time consuming and a stressful process, especially when you are striving to present a professional band to clients at all time.  Therefore my aim is to take away as much of the stress as possible and take responsibility to represent your band and brand in the right way.
Whilst I'll be looking to work with you initially to understand what specifically you need, I'll be very much self sufficient towards my preparation, which will minimise the impact to the band and give you confidence.  By nature, I like to feel fully prepared so regardless of the gig, I'll be striving to be the best I can on the day so always put the work in to be prepared.
I know from my experiences how frustrating it can be when you get someone who either tries to busk it, turns up late and simply plugs in, those that do their thing without interacting with the band or have their head permanently in musical charts.  My focus is very much towards working together with the band to ensure we deliver a quality performance and an overall great event.
Therefore on the day you see someone who is positive and proactive in working and interacting with the band to contribute to the organization, in the same way you'd expect from any other band member.
Once onstage the focus will switch to actually performing alongside the band – engaging the audience and giving a seamless show.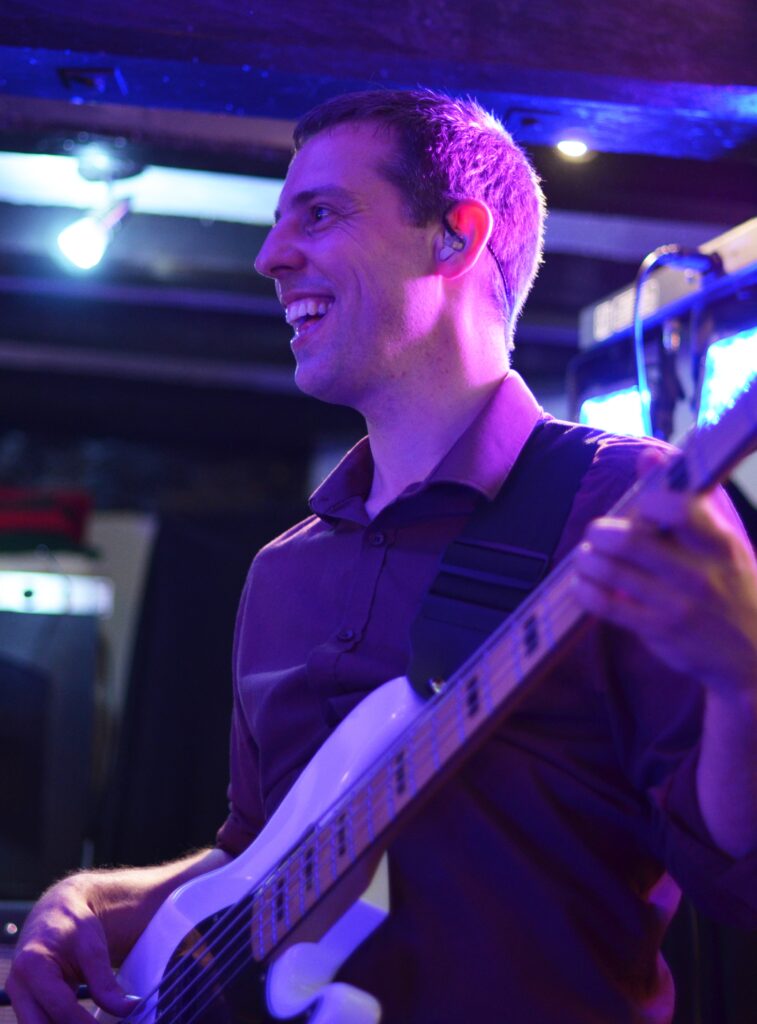 HOW WOULD I WORK WITH YOU?
When I start working with a band I'm keen to prepare in a way that not only gets me up to speed for the forthcoming gig but also put me in a position to be ready for any other possible follow up gigs.
So if it's the first time working with your band I start by getting an insight into the band and the role you'd like me to play so that I can support you as best I can.  This could include providing backing vocals where necessary.
Initially I would walk through the proposed set list with the band leader or bass player, focusing on the starts and endings and arrangement changes versus the original recording eg key changes, medleys etc.  This would include any specific backing vocal lines you'd want me to cover.  Any audio clips or charts you have would help but not essential.
At this stage I'll transcribe and chart the music so songs can be learnt as quickly and accurately as possible.  This also supports with the upskilling for any future opportunities.  Whilst it's not essential, I'd be happy to rehearse with the band before if you'd like to run through a set.  For last minute gigs where its not possible to rehearse, my focus will be around giving you the confidence in my preparation and setting out what I'll need to discuss before the gig to ensure we are all aligned.  Prior to the gig you'll need to advise around details of the gig and requirements around attire and anything specific related to stage performance.
To support any other future opportunities, I'll look to audio record the gig on the day through a portable recorder and keep on file.  For bands that would like to use me as an ongoing resource, I'd be keen to keep in regular contact to make sure I'm up to speed with set changes etc.